JUNE 2015
Usually I try to avoid having expectations at all. The same goes for travelling. In addition,
living a busy life means doing first things first – so I went off to my recent UK trip once
more rather mentally unprepared.
As a first stopover on my way to Northumberland Santpoort in the Netherlands has been
scheduled. After pleasant days there I continued my journey to England's north to attend
a Wildeye sound recording field meeting with sound recordist Chris Watson and sound
artist and mic builder Jez riley French in Northumberland.
The day before my departure the dutch were busy celebrating the so called Bevrijdingsdag
(liberation from Nazi-Germany`s occupation by the Allies) the seventieth time.
For the event The Return of the Liberators  80 taxi drivers from London honoured WWII
veterans with a free trip to Arnhem.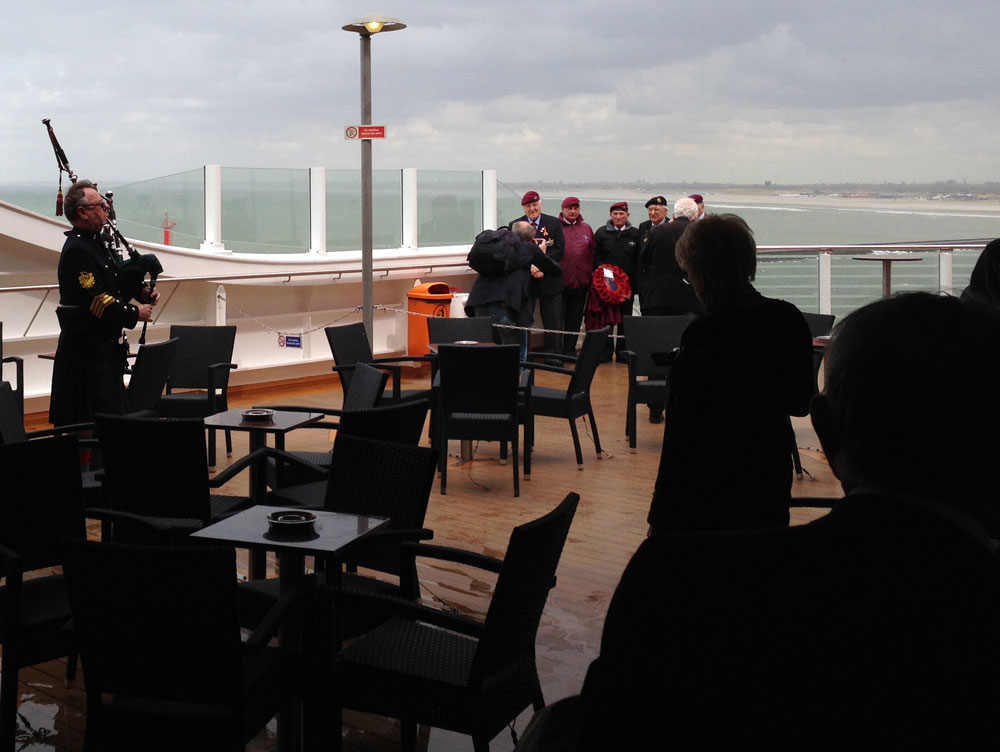 I was lucky enough to be on the same ferry as the motorcade on it's way home. After
a ceremony on the deck, the motorcade left the ship accompanied by loud marching
music and bagpipe playing. What a jamboree!
After this pretty moving experience I continued my journey to my second stopover:
musician and sound recordist Peter Toll in Norfolk.
His request for help to improve his bird sound knowledge suited me fine, his home
patch provides excellent opportunities for recording common bird species in a rather
quiet environment.
His estate is simply a dream. The house alone is absolutely worth a trip.

Felbrigg Park…


…near Peter's house
PFR10812, 1-11, 150507, Common Pheasant Phasianus colchicus, song
Aylmerton, UK, Telinga parabolic reflector
After a quite a boring drive across the agricultural wasteland of the Midlands we
approached Northumberland.
Wildeye had chosen a charming hostel quite abroad located in the College Valley to
held the sound recording field meeting. The landscape looked promising and the first
displaying Eurasian Curlews Numenius arquata confirmed my first good impression.
PFR10824, 1-10, 150509, Common Chaffinch Fringilla coelebs
alternative song, excitement call, Mounthooley, Telinga parabolic reflector
The group of participants has been a mix of sound artists, sound designers, radio
folks and sound recording enthusiasts – so there were plenty occasions to think out
of the box.
Many thanks to Chris Watson, Jez riley French, Wildeye and all participants
of the sound recording field meeting in Northumbria!
PFR10772, 1-11, 150510, White-throated Dipper Cinclus cinclus, 3, juv, begging
Mounthooley, UK, DPA 4060
PFR10768, 1-11, 150510, Common Sandpiper Actitis hypoleucus, 1, take-off
Mounthooley, UK, Neumann KM184
PFR10776, PFR10768, 2-11 150510, Song Thrush Turdus philomelos, song
Mounthooley, Neumann 184, ORTF