June 2014
In contrast to visual identification of Barred Warblers Sylvia nisoria,
which is without doubt straightforeward – not to say this species is
unmistakeable – it's acoustic ID seems to be much more complicated,
even for more experienced birders.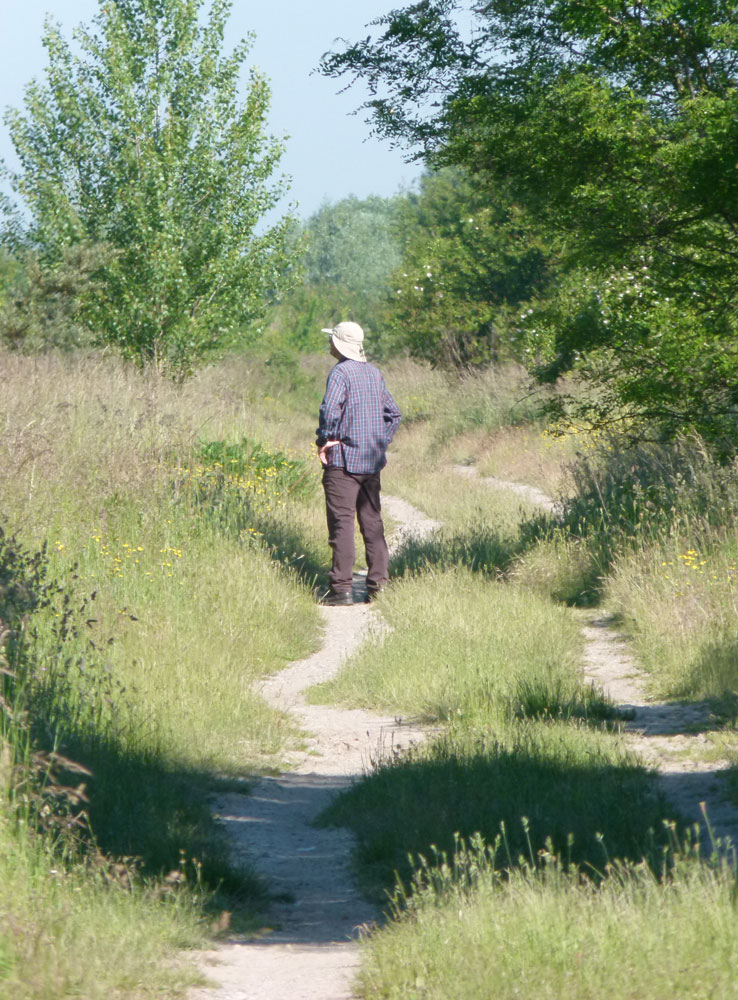 the mighty Thomas K.
The new approach has taught us to rely on facts not on subjective
impressions and description which seldom works for a another person.
Even usefull field guides (for visual ID) remain in oldschool like
descriptions of timbre, speed and lyrical comparisons with similar
species: "Song like Garden Warbler, but almost always audibly harder
and more rasping and with slightly higher pitch" (SVENSSON et al. 2006)
There is no need for that when there are hard facts and a view into
sonagrams reveals quickly what makes a Barred Warbler song – it's
repetitions – a song interspersed with double and triple syllables.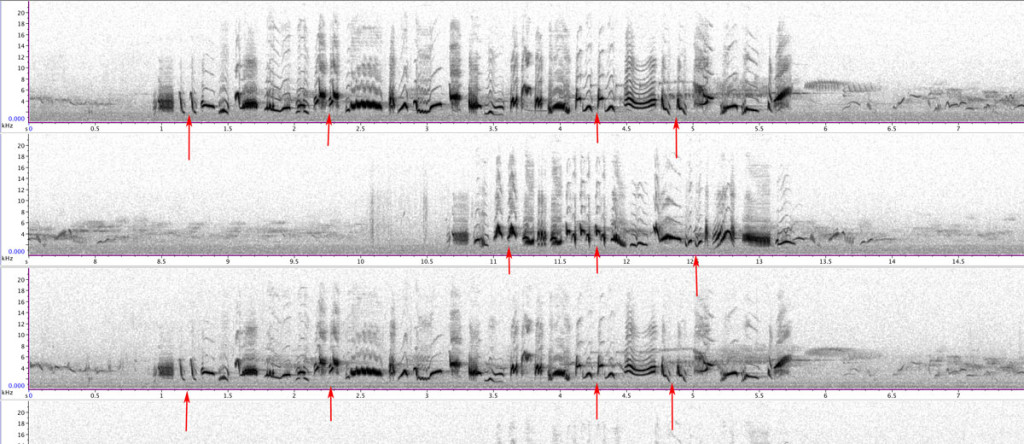 PFR10029, 1-11, 140604, Barred Warbler Sylvia nisoria, song, song flight, 2CY,
Gerbisdorf, Germany
PFR10029, 2-11, 140604, Barred Warbler Sylvia nisoria, song, song flight, 2CY,
Gerbisdorf, Germany – HALF SPEED for better understanding
photograph: Barred Warbler Sylvia nisoria © Mathias Putze | birds-in-flight.net