January 2020
When I was in elementary school, my class teacher reported from trip to the Black Sea
she had done recently. At that time, I neither knew exactly where this sea should be,
nor could I imagine that this woman, who was standing in front of me, should really have
seen real dolphins. At least, that's what she said.
In 2019 I decided to go to Georgia, which was on my list for a long time already.
Two things should definitely happen:
A. I wanted to see at least one of the three species of dolphins inhabiting the Black Sea
and, if possible, making sound recordings of their vocalisations.
B. I wanted to witness the raptor mass migration at the famous 'Batumi bottleneck'.
Furthermore, the trip should go to the Greater Caucasus, in order to get recordings
of some of the elusive mountain species there.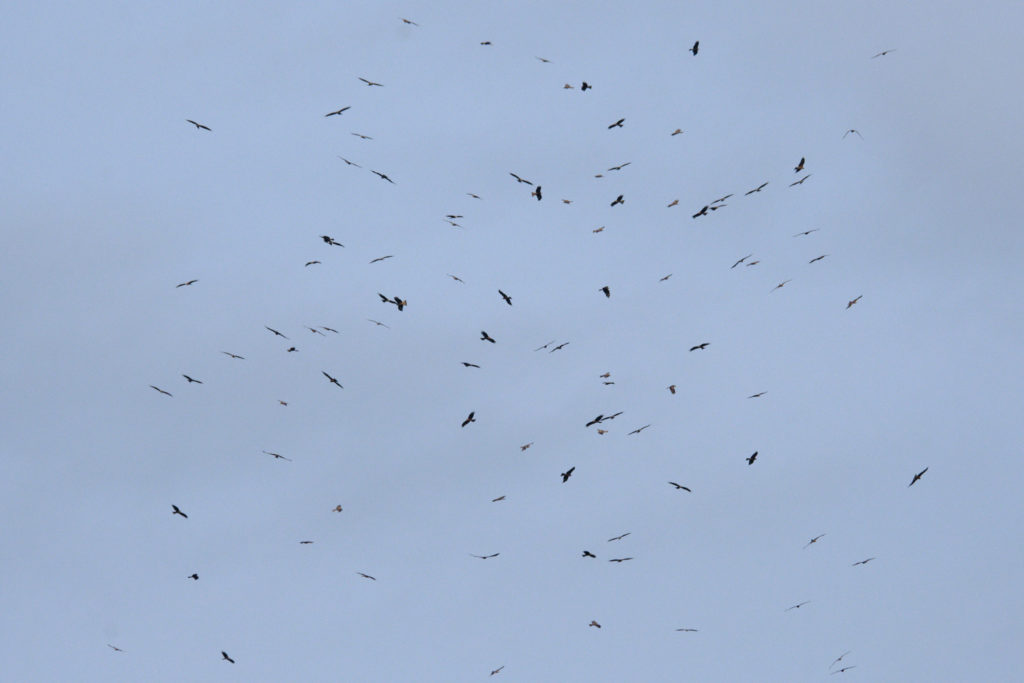 some Black-eared Kites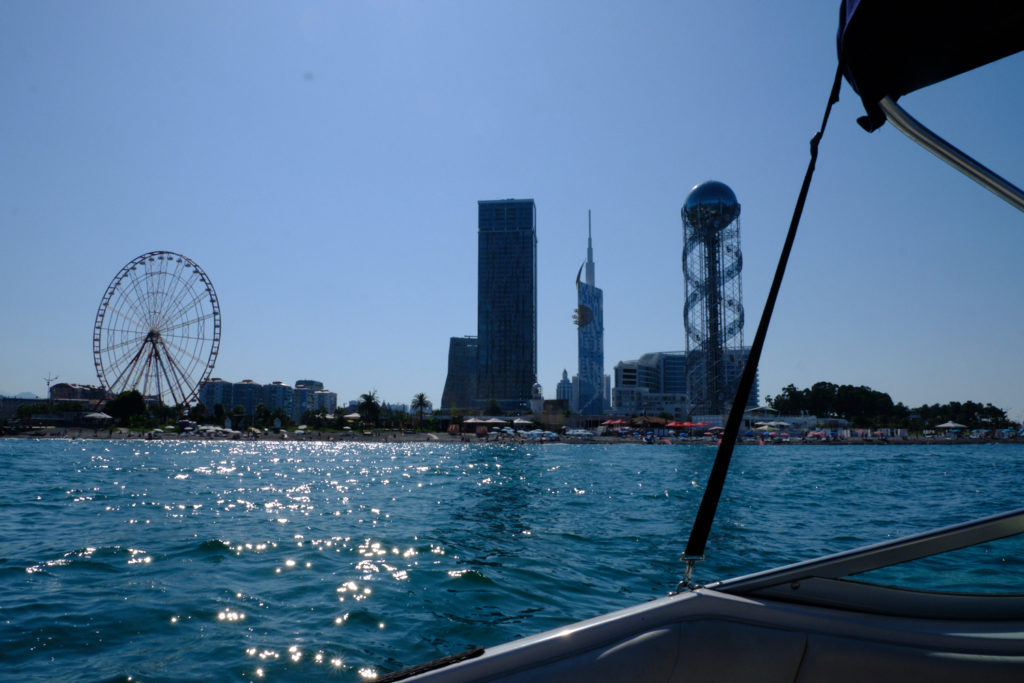 the dark side of Batumi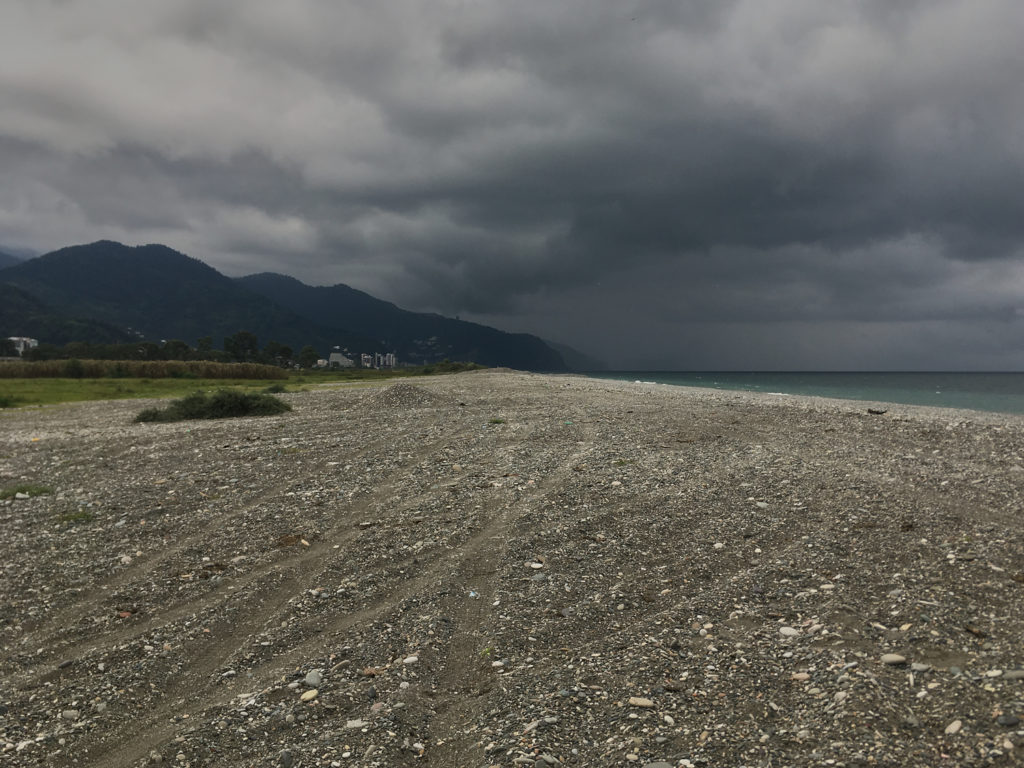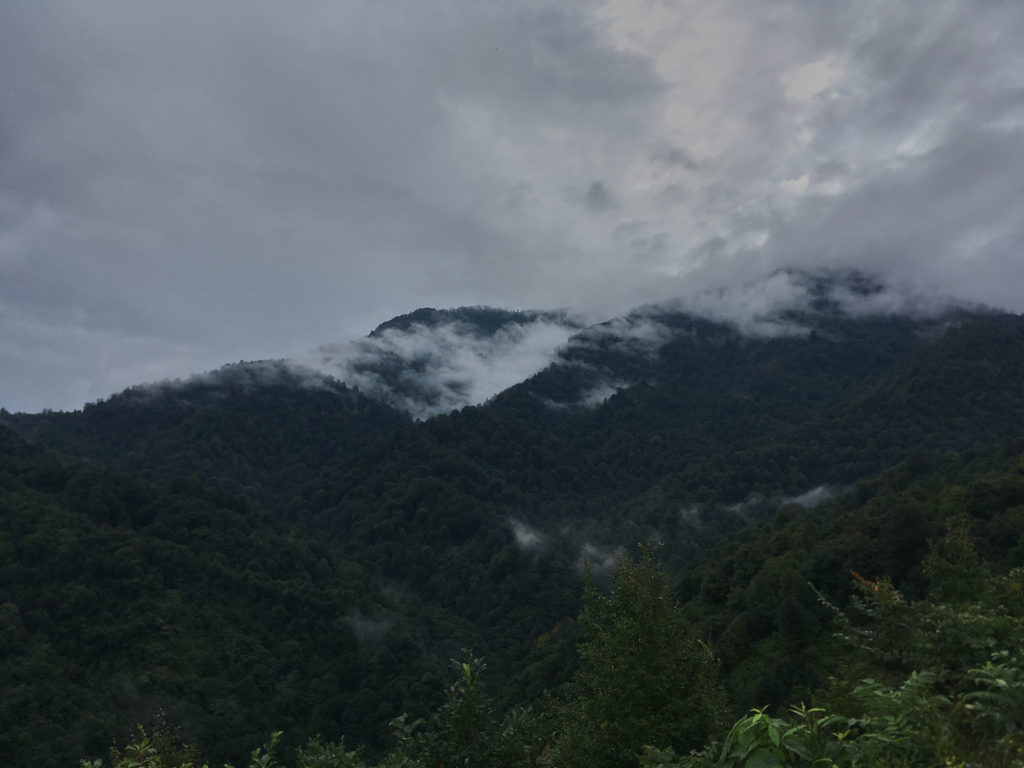 view from one of the raptor observations points
Georgians usually have huge and lush gardens (subtropical climate along the Black Sea coast!).
As is to be expected, they inhabit abundant wildlife as these countless European Tree Crickets.
PFR15788, 190916, European Tree Cricket Oecanthus pellucens, song, Batumi, Georgia
PFR15806, 190916, European Tree Crickets Oecanthus pellucens, song, Batumi, Georgia
Binaural down-mix from Double-MS recording.
PFR15798, 190917, Caucasian Chiffchaff Phylloscopus lorenzii, social call, Batumi, Georgia
PFR15800, 190917, European-bee Eater Merops apiaster, Batumi, Georgia
One of the countless flocks of migrants passing by every day.
Long story short: the three days at the Batumi Raptor Count were breathtaking.
In 2019 the count itself was coordinated by Pia Fetting, a fellow ornithologist from
Germany and she did a pretty good job as the other folks from the team as well.
The organization, communication and coordination was highly professional.
Thanks to Pia's help we had incredibly good observations, also in the wider area
of ​​Batumi. Upon request, the BRC team arranges accommodation with local families
to strengthen the local economy. This was a real stroke of luck.
I have rarely met such fine and welcoming people and eaten so much fantastic home
made food (vegan!).
It should also be mentioned that (illegal) bird hunting is commonplace here, also at
the migration hotspots. Witnessing hunters shooting European Honey Buzzards,
Eurasian Bee-eaters and ducks was hard but daily business.
Brief interventions were enough to get hunters to flee immediately what made me think
only little control by governmental institutions could solve this problem apparently
quite easily.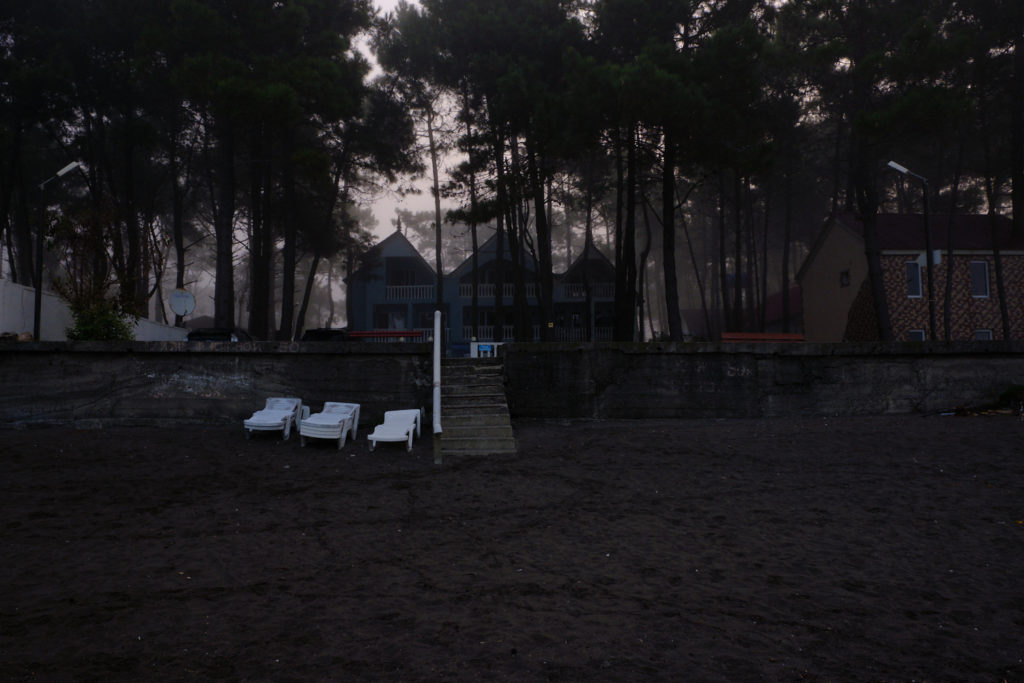 From Batumi we went an hour further north along the Black Sea coast. Good wader,
songbird and raptor migration could be observed right on the beach. Every evening
Bottlenose Dolphins came very close and could be observed from just a few meters.
They used to hunt fish in shallow water. Likewise, unforgettable!
Sadly, there was a very strong contrast here, on the one hand the wonderful landscape
and wildlife, and on the other hand, tons of plastic waste, oil production facilities just
a few 1000m off the shore, big numbers of neglected, sick or injured street dogs and
that apparently complete disinterest of many vacationers for these things.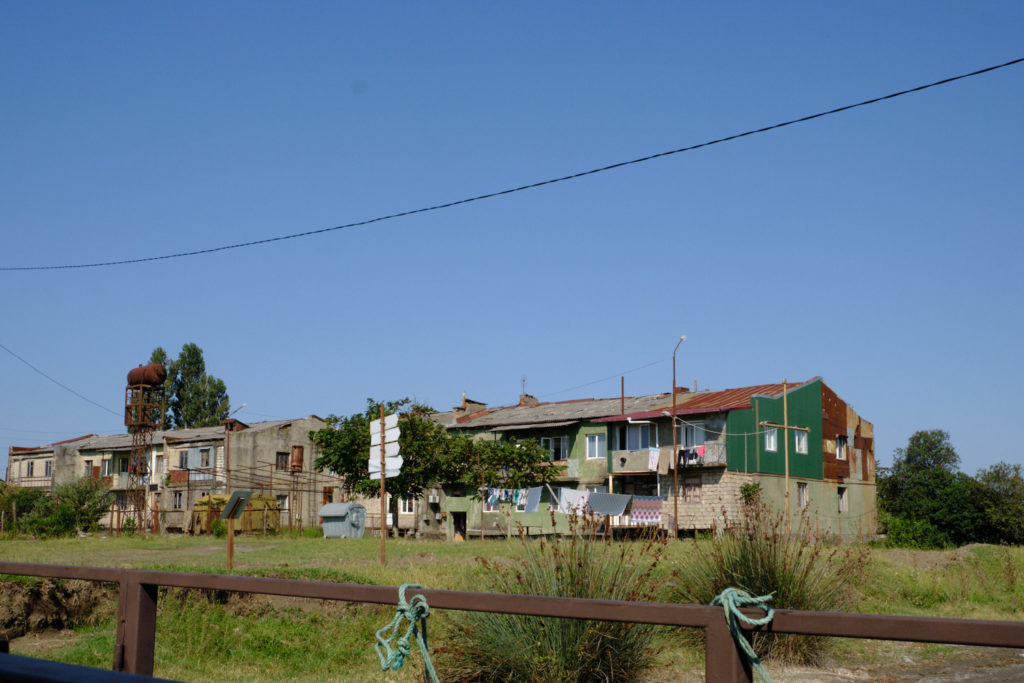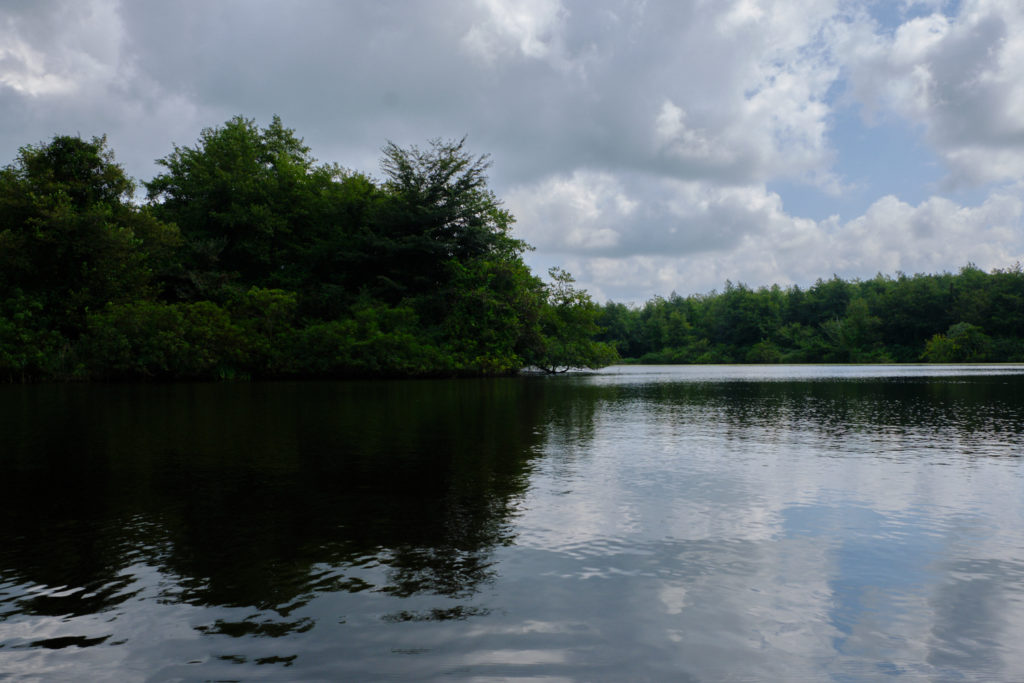 Talking about environmental issues, we should also experience a surprise in the nearby
Kolkheti National Park. Wikipedia: "The wetlands of Central Kolkheti are a Wetland of
International Importance, a Ramsar Site." We found it almost empty of birds (three
cormorants, two warning Little Bitterns, three seagulls). After a few minutes in our rented
kayak we encountered the first motor boat, which raced through the floodplain.
Many more should follow, some of them with armed men. The attempt to combine
ecotourism and event tourism has a massive negative impact on local bird communities
and on migratory birds as well.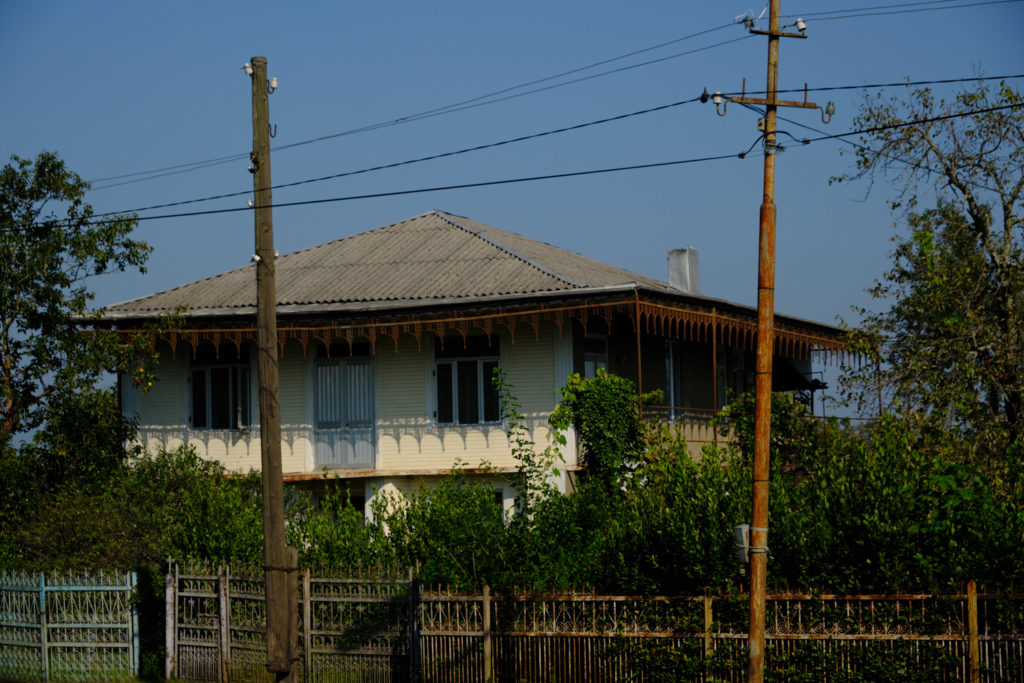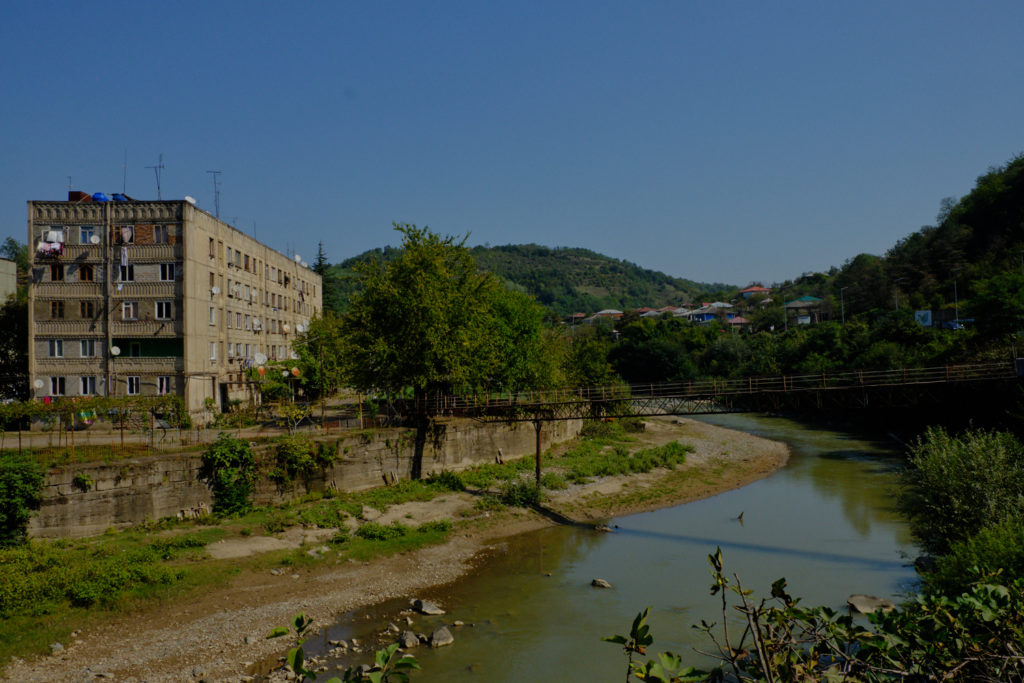 After demanding hours of driving (definitely only recommended for advanced drivers!!)
we reached the Greater Caucasus. Here, too, it quickly became apparent that mass
tourism had already arrived.
Instead of remote mountain villages we found massive car and transit traffic, ski lifts
and ski slopes on all sides, an incredible number of hotels and guest houses, countless
construction sites (more hotels, guest houses) and almost 100 shuttle busses driving
tourists to sights all day.
This quickly made it clear that here sound recording wouldn't be possible.
Some remote valleys provided rest for at least some time – until the next quad bike
or jeep came rattling through the valley.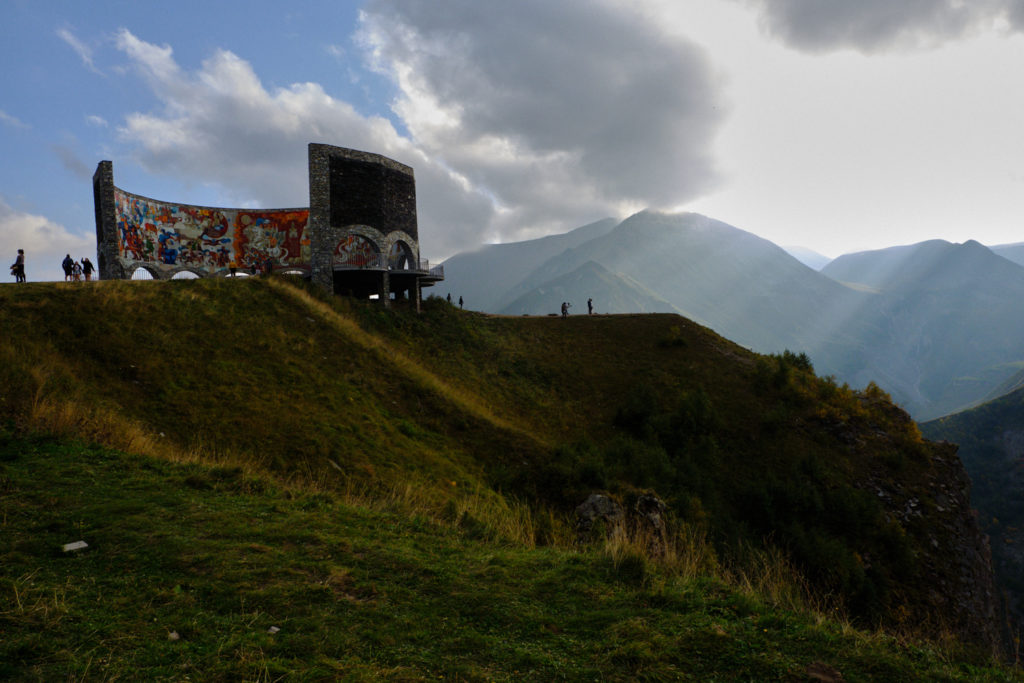 the famous Russia–Georgia Friendship Monument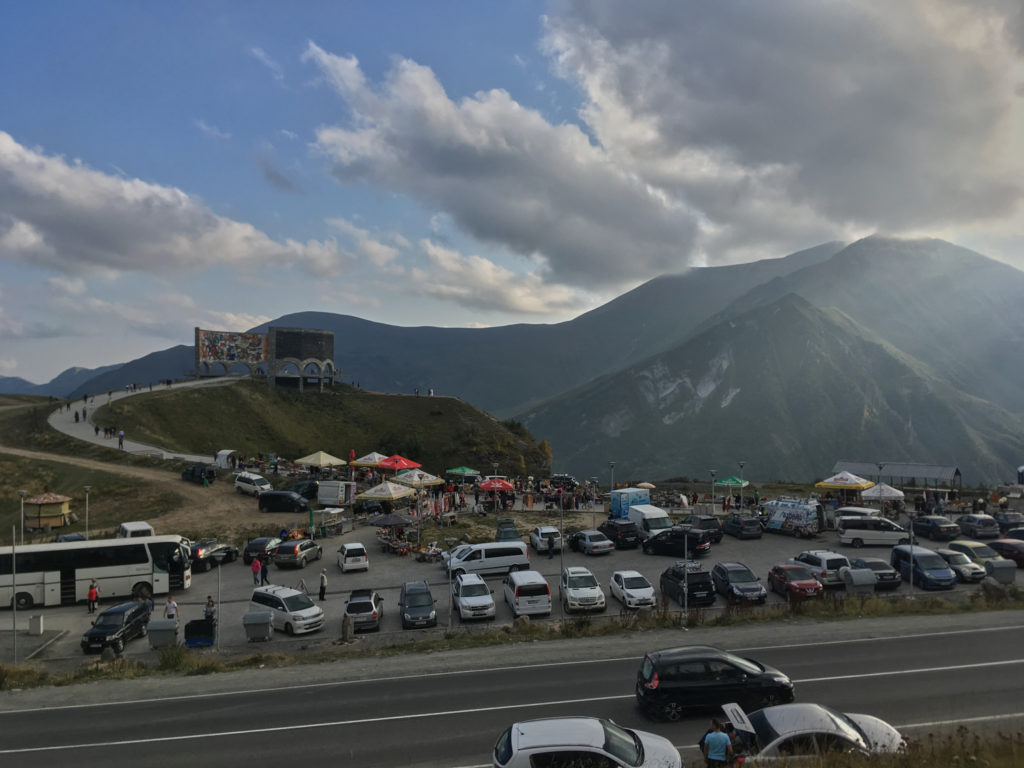 Nevertheless, raptor and nocturnal heron (herons, egrets and bitterns) migration was
quite massive here too and there have been daily observations of Golden Eagles,
Bearded Vultures, Griffon Vultures, Wallcreeper, Caucasian Ring Ouzel, three different
Chichaff species, Eastern Black Redstarts and Caucasian Dunnocks.
Noise has not been removed in the following recordings to give a realistic impression
of the acoustic situation.
PFR15840, 190920, Black-crowned Night-Heron Nycticorax nycticorax,
Black-winged Pratincole Glareola nordmanni, nocturnal migration
Stepanzminda, Georgia
PFR15852, 190920, Little Bittern Yxobrychus minutus,
Black-crowned Night-Heron Nycticorax nycticorax,
probably Purple Heron Ardea purpurea, nocturnal migration
Stepanzminda, Georgia
PFR15871, 190921, Caucasian Water Pipit Anthus spinoletta coutelli, calls in flight
Stepanzminda, Georgia
PFR15906, 190922, Caucasian Ring Ouzel Turdus torquatus amicorum, excitment and flight calls
Stepanzminda, Georgia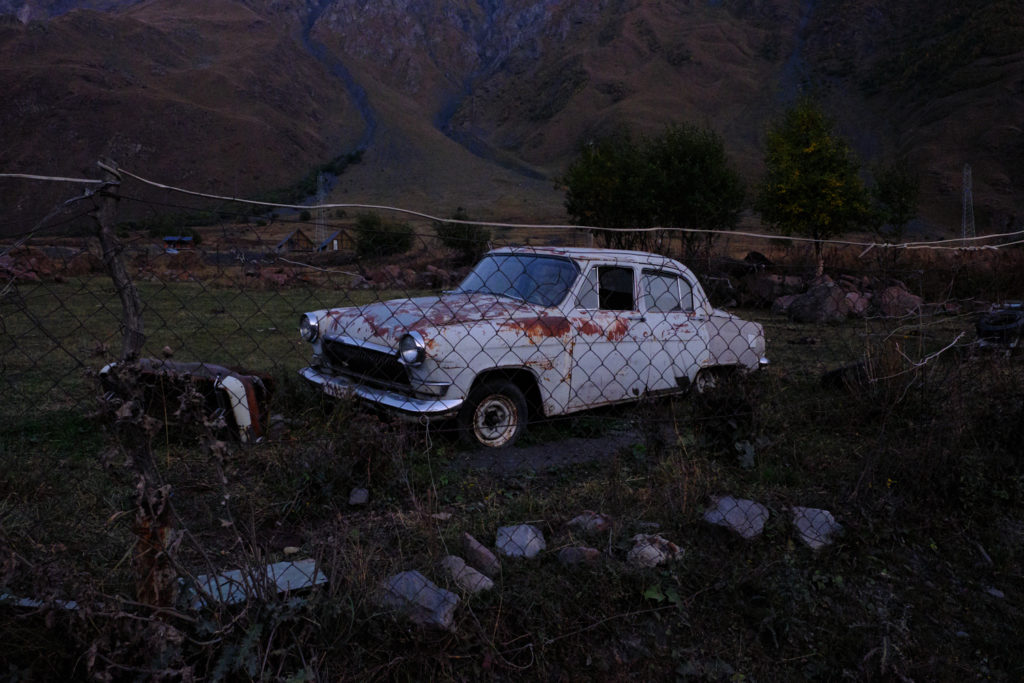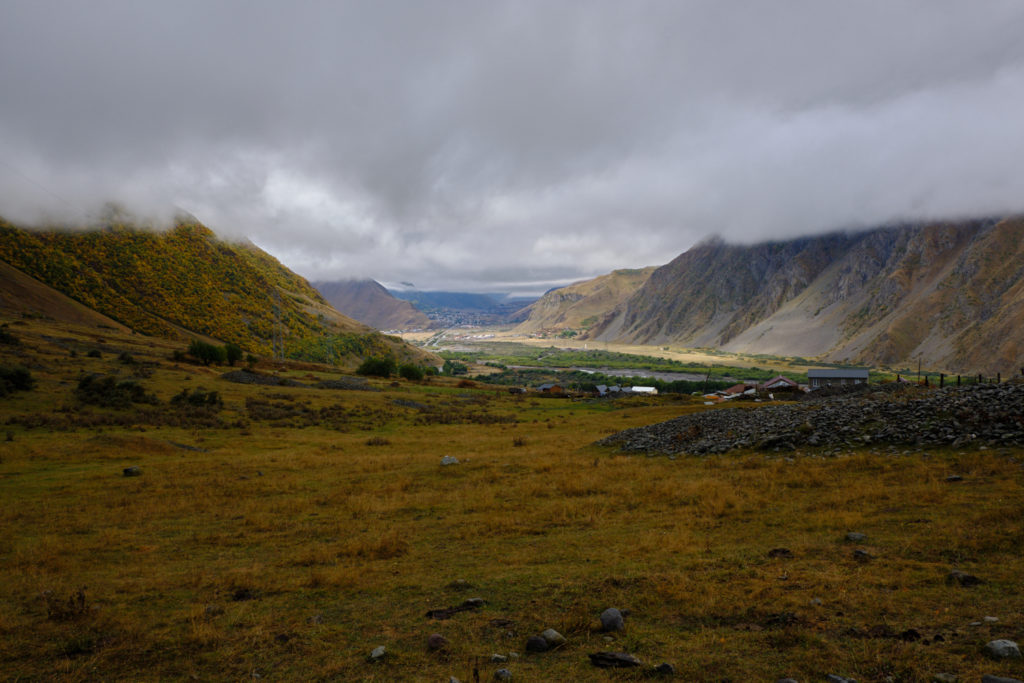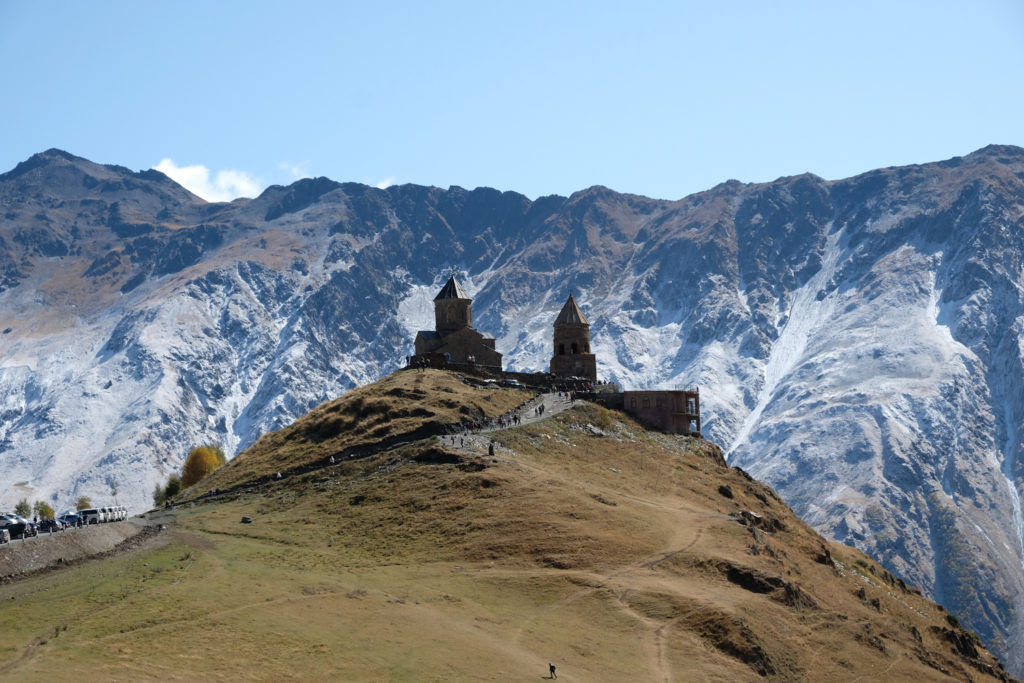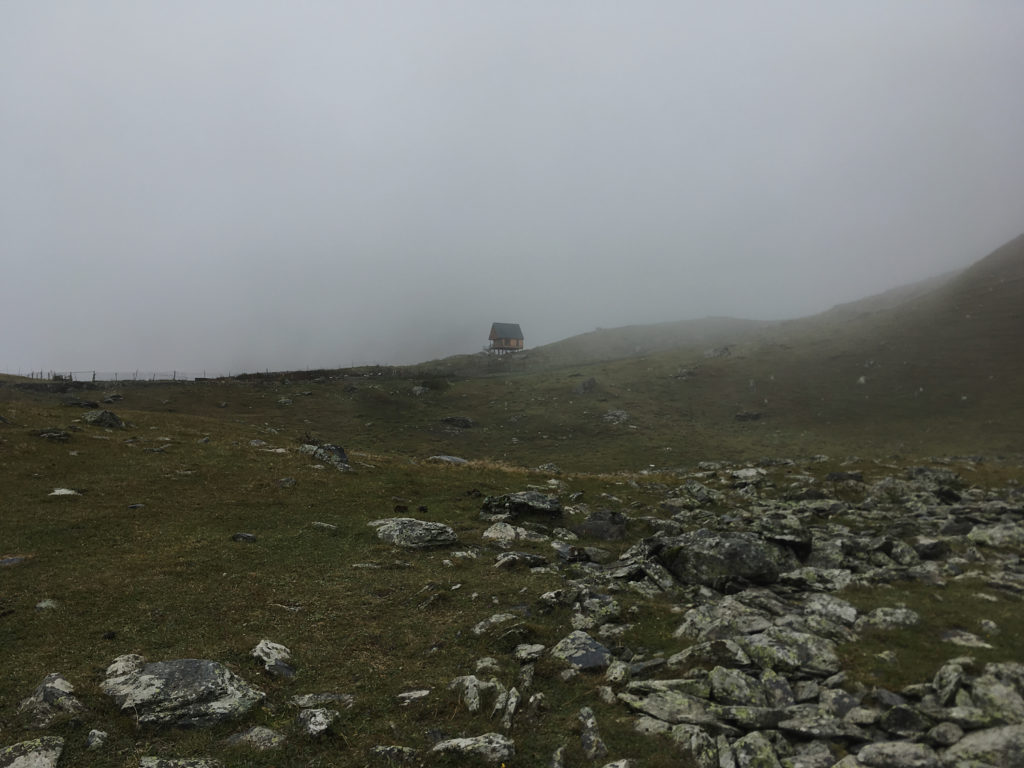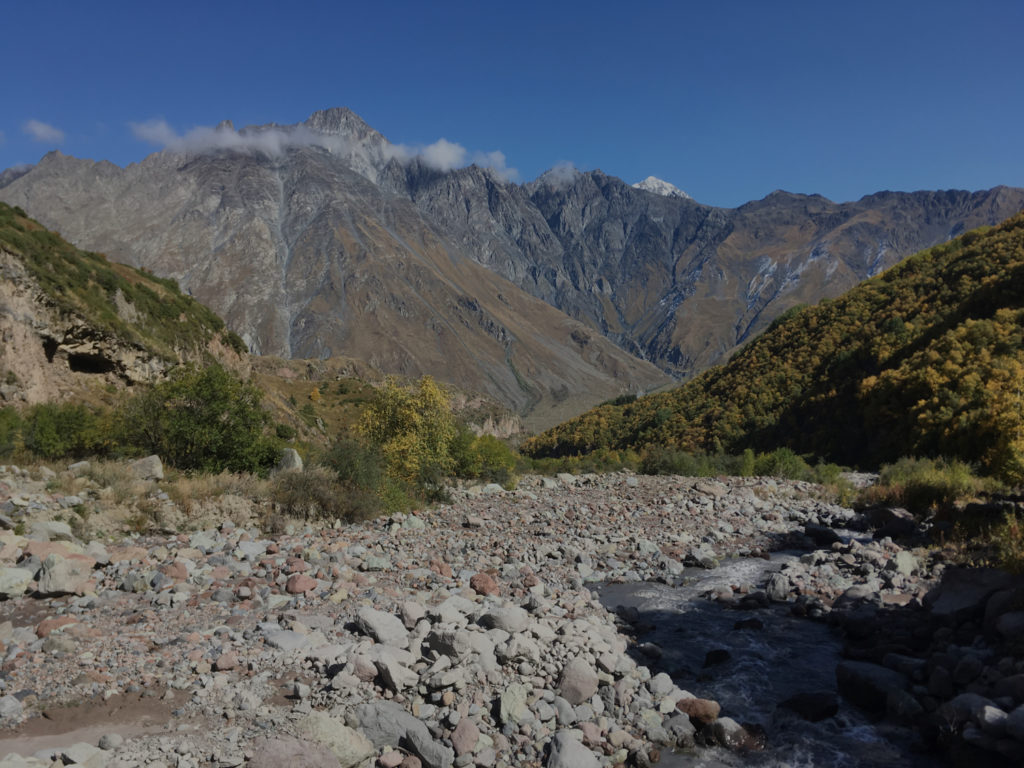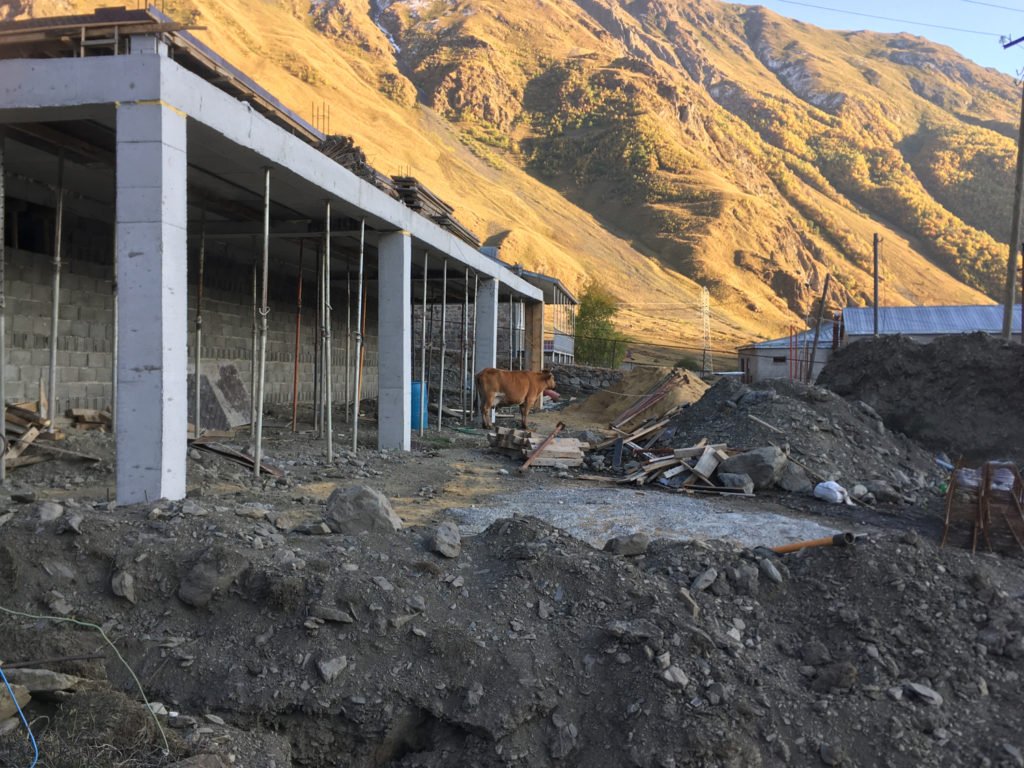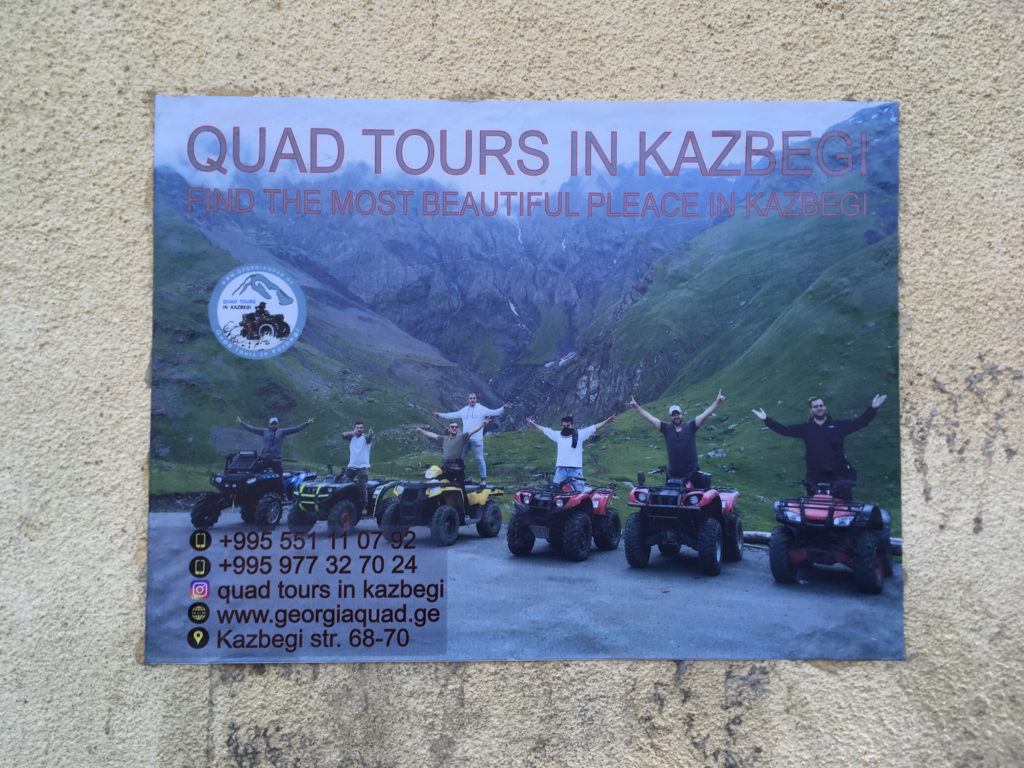 not an easy task to find it…
On the last day we visited a protected area near Kutaisi. Here, good numbers of
woodpeckers could be observed and their calls could be studied very well.
Many thanks to Pia Fetting and Michael Heiß!!