April 2010
It´s springtime! Since I read the book The Sound Approach to birding
– a guide to understanding birdsounds early spring became the most
exciting season of the year.
Studying the development of bird songs (and calls?) is my favorite field
work right now.
One of the first arrivals in the new year is the Song Trush Turdus philomelos.
Generally it´s crystallised song seems to be simple structured, but it´s
plastic song is much more coherent, with less gaps between the verses and
contains many imitations.
100323, Song Trush Turdus philomelos, plastic song, Papitzer Lachen, Germany
With the first Blackcaps Sylvia atricapilla my waiting for spring comes to an
end. Their fluting songs sounds through the hole park next to my house and
I even can hear them from my bed.
In the following recording you can hear the more quiet plastic song is less
dynamic (break-outs) and more cherent verses in comparison to the crystallised
song. Usually these striking break-outs make the difference to other sylvia warblers
which occur in Germany.
100402, Blackcap Sylvia atricapilla, plastic song, Leipzig, Germany
Sometimes a Black Redstart Phoenicurus ochruros sings at my windowsill.
This song is definitely my all time favourite.
100404, Black Redstart Phoenicurus ochruros, song, Leipzig, Germany
Right next to my house in a garden, Long-Tailed Tits Aegithalus caudatus
breed every year. Unfortunately either they start to breed too early in the year
and the eggs get destroyed by the returning frost in April or predators devour
the clutch.
In this recording you can hear two Eurasian Jays Garrulus glandarius who
try to reach the eggs in hidden nest. This brave pair tries to defend it.
100404, Long-tailed Tit Aegithalos caudatus vs. Eurasian Jay Garrulus glandarius,
Leipzig, Germany
With springtime the annual trouble with idiots in nature begins anew too.
30km away from my hometown Leipzig, there´s a amazing sandpit with quite
a lot rare animal species, plants and micro-habitats.
This wonderful area is attractive for motocross-bikers too. The Common Snipe
Gallinago gallinago in the following recording got flushed by one of these
stupid quad-bikers…
100404, Common Reed Bunting Emberiza schoeniclus, call, Leipzig, Germany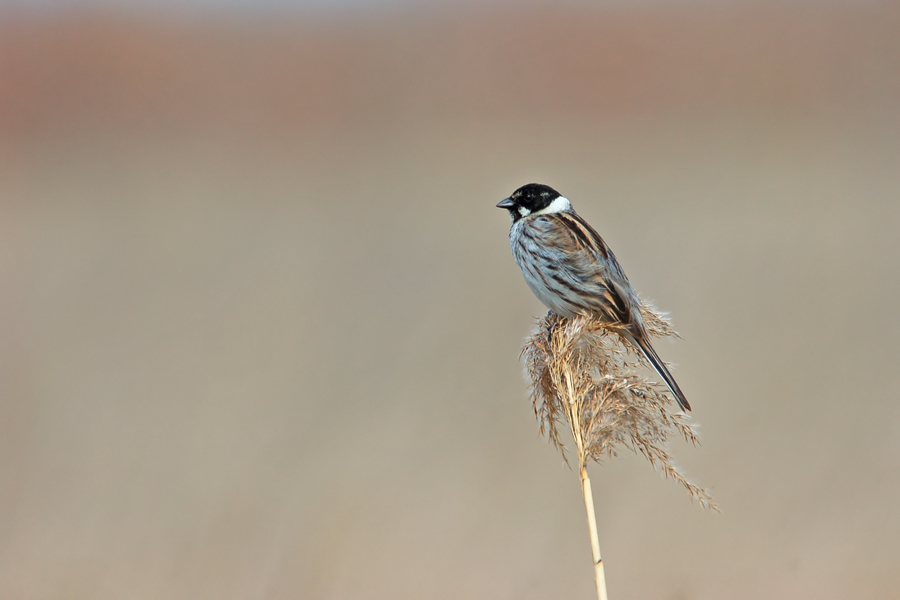 Common Reed Bunting Emberiza schoeniclus, Leipzig, Germany
photo credit:
Common Reed Bunting Emberiza schoeniclus © Marcus Held | After Nature
Common Reed Bunting Emberiza schoeniclus © Marcus Held | After Nature