January 2012
Having recorded the new years eve in the city center last year, I decided
to record the turn of the year this time in the countryside.
During the last months I did several birding and sound recording trips in
a area called Drömling – a nature reserve at the former intra-german border.
I expected a lot of roosting nordic geese and Whooper Swans Cygnus cygnus
– and I should´t be disappointed.
At an artificial shallow water area called Flachwasserzone Mannhausen were
about 2000 geese and 40 swans. To my surprise 17 Bewick's Swans
Cygnus bewickii were hidden among Whooper and Mute Swans Cygnus olor.
During the day I tried some different recording setups in the area.
PFR06917, Whooper Swan Cygnus cygnus, Bewick's Swan C. bewickii ,
Flachwasserzone Mannhausen, Germany
At 11pm I started the proper recording session. My aim was to document the
impact of the fireworks on the bird´s (acoustic) behavior. Most of the birds
were very nervous during the evening as an impact on firecrackers infrequent
bangs (similar to gun shots?).
Simultaneously to the fireworks increasing intensity the waterfowl´s anxiety
increased. The first flocks flew around an screamed in the darkness.
Fortunately the fireworks stopped after half an hour, maybe depending on the
small number of citizens in the countryside.
PFR08714, 111231, new years eve 2011/12, Flachwasserzone Mannhausen, Germany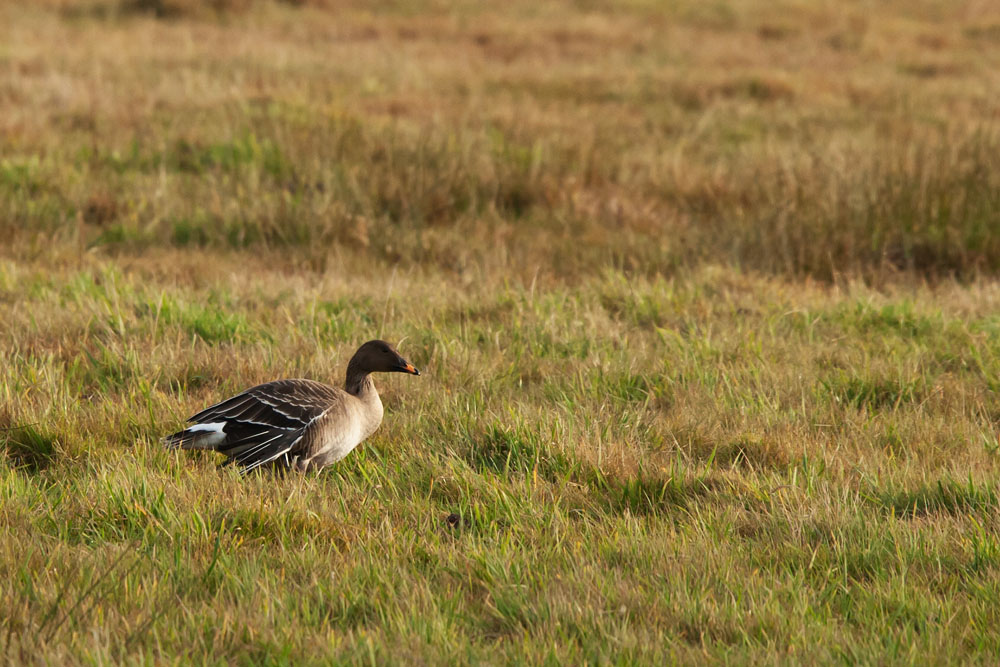 broken wing after been shot by local hunters: Tundra Bean Goose Anser serrirostris
photo credits:
Whooper Swan Cygnus olor © Mathias Putze | Green-Lens
Whooper Swan Cygnus olor © Mathias Putze | Green-Lens
Tundra Bean Goose Anser serrirostris © Mathias Putze | Green-Lens