December 2010
During the second half of December I visited the isle Greifswalder Oie another time
(german Baltic Sea). As expected, there was a lot of snow and for a few days the
coast around the isle was frozen – some parts even to the horizon.
101222, Northern Raven Corvus corax, pair, display flight
This marvelous conditions gave me the opportunity to make recordings of snow,
wind, water and ice in several forms. For most of these recordings I used my new
Rode NT1A in a ORTF setup.
Due to the climate conditions, only a few birds were on the isle – most of the
waterfowl were swimming behind the belt of ice, unreachable for my mics.
To make the most out of this situation, I limited myself to record just the elements
and songbirds at the feeder close to the house.
101227, moving icy water I
101227, moving icy water II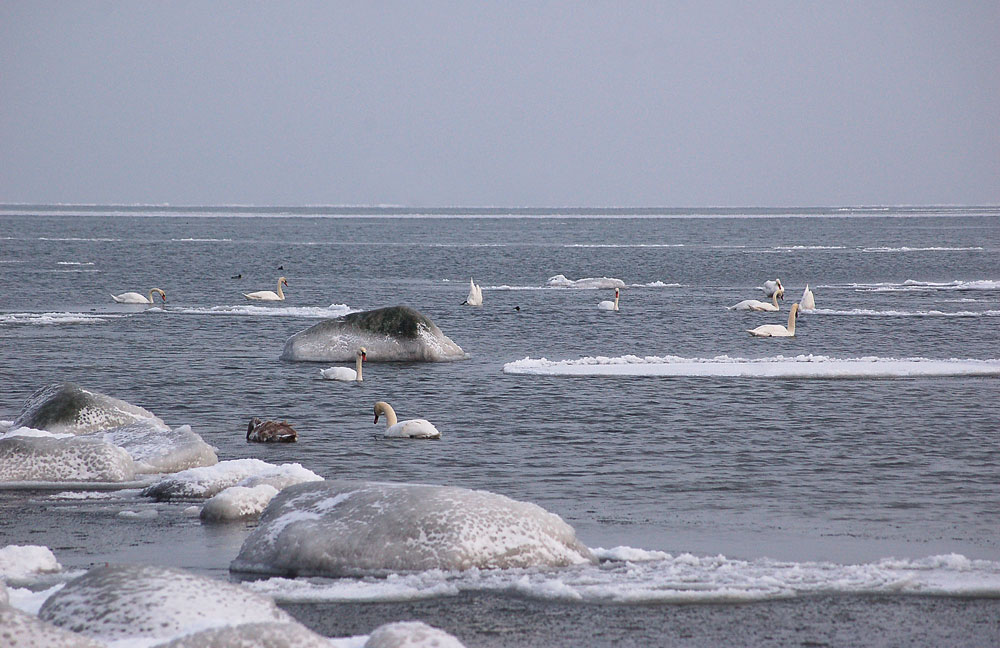 101227, Mute Swan Cygnus olor, 1st winter and adults
101219, microphone attack by a Great Tit Parus major
101218, European Greenfinch Chloris chloris, Common Chaffinch Fringilla coelebs, calls
101218, Eurasian Bullfinch Pyrrhula pyrrhula, Blue Tit Cyanistes caeruleus, calls
Many thanks to Mathias!