February 2013
During the first days of February I went to the peninsula Darß-Fischland-Zingst
for the second time. I chose the February in hope to that both Owls and
Woodpeckers are already in their courtship display.
But it was still too cold and it rained/snowed nearly all the time. So I decided
to devote my time to the small passerines of the forests espacially the family
of the Tits (Paridae).
It's no secret the vocalisations of this family are enormous and very complex.
Magnus Robb recommended Rosemary Jellis "Bird Sounds and Their Meaning"
to me to getting more familiar with it.
The same as the Paridae are the two european Treecreeper species to me.
Have had only less occasions to watch and listen to Certhia familiaris I wasn`t
aware how the differences in comparison to C brachydactyla appears in the
field at the end.
The Neudarss forest provide aplenty of this species so I could hear it's calls
every day to getting familiar with it.
Here are a few examples of what I've recorded during the last days:


PFR07492, 130202, European Blue Tit Cyanistes caeruleus, song


PFR07513, 130203, European Blue Tit Cyanistes caeruleus, series of calls, Common Blackbird Turdus merula,
Eurasian Nuthatch Sitta europaea, Rook Corvus cornix, Great Tit Parus major, European Crested Tit Lophophanes cristatus

PFR07538, 130203, European Blue Tit Cyanistes caeruleus, song, counter song,
Red Crossbill Loxia curvirostris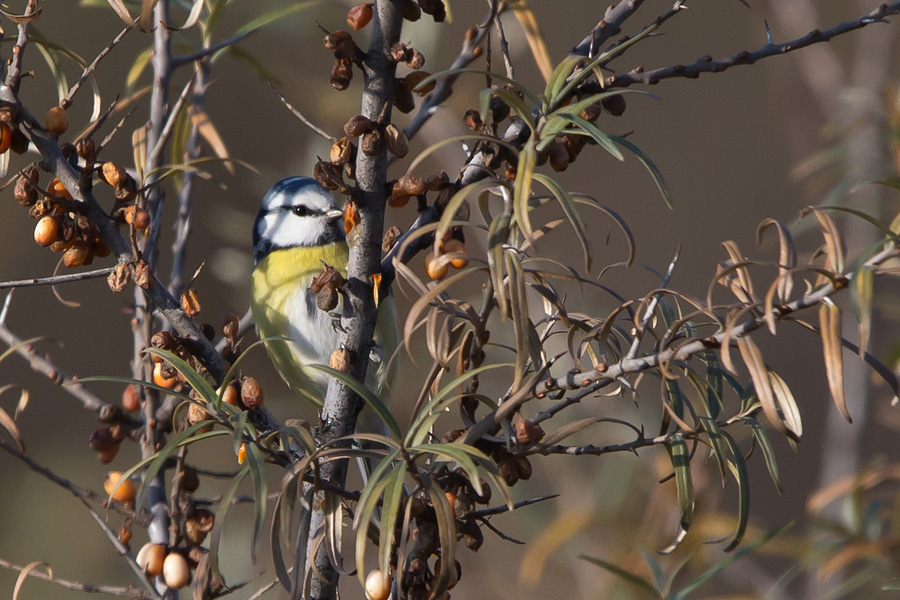 PFR07498, 130204, Marsh Tit Poecile palustris, song


PFR07500, 130204, Marsh Tit Poecile palustris, song, series of calls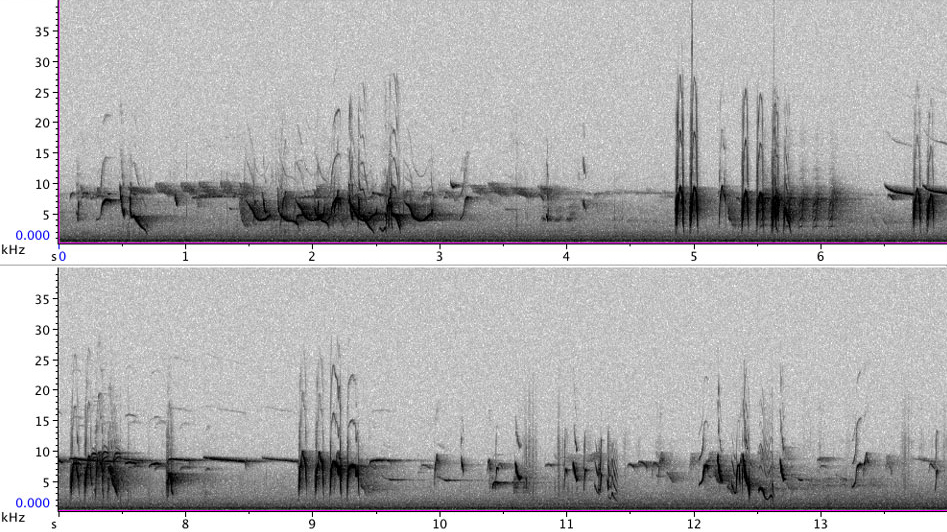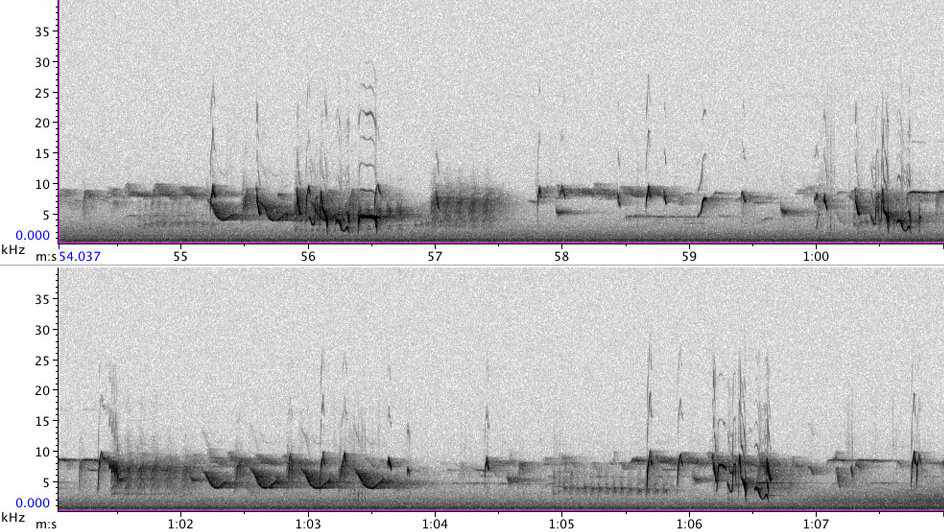 PFR07501, 130204, Marsh Tit Poecile palustris, 3, series of calls, song, calls, excitement calls,
Goldcrest Regulus regulus, Coal Tit Periparus ater, Great Tit Parus major, European Blue Tit Cyanistes caeruleus,
European Crested Tit Lophophanes cristatus



PFR07503, 130204, Marsh Tit Poecile palustris, song, call, excitement call

PFR07504, 130204, Marsh Tit Poecile palustris, song, take-off call, counter song


PFR07505, 130204, Marsh Tit Poecile palustris, 3, song, calls


PFR07531, 130203, Marsh Tit Poecile palustris, 2, excitement call, calls


PFR07514, 130203, Great Tit Parus major, call, excitement call, European Blue Tit Cyanistes caeruleus, song

PFR07517, 130203, Great Tit Parus major, 4, excitement call, call, series of calls

PFR07521, 130203, Great Tit Parus major, 3, excitement calls, European Blue Tit Cyanistes caeruleus, excitement calls, excitement calls (urgent),
Goldcrest Regulus regulus, excitement calls (urgent)


PFR07523, 130203, Great Tit Parus major, excitement calls, song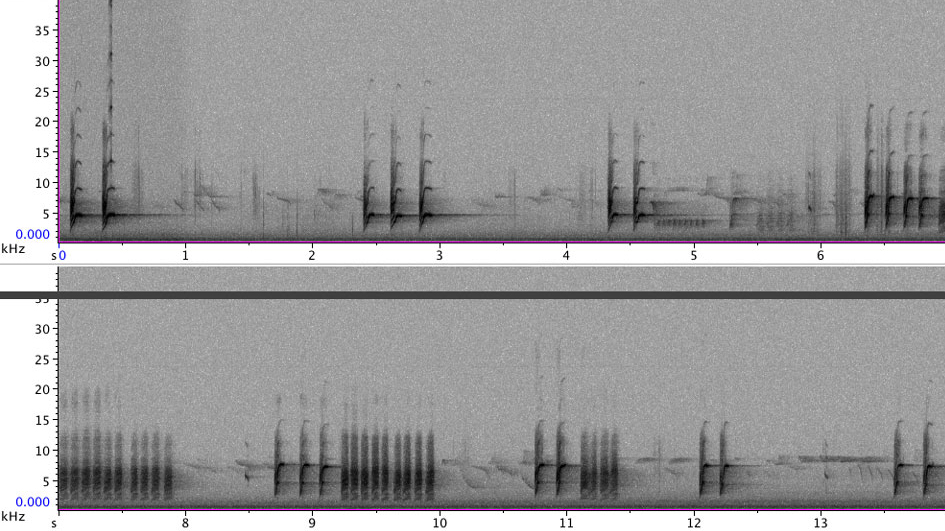 PFR07524 130203, Great Tit Parus major, series of calls, excitement call


PFR07525, 130203, Great Tit Parus major, series of calls, excitement calls, mimicry,
European Blue Tit Cyanistes caeruleus, series of calls
 PFR07528, 130203, Great Tit Parus major, song, counter song

PFR07529, 130203, Great Tit Parus major, ?ultra cristallised song
photo credits:
European Blue Tit Cyanistes caeruleus © Mathias Putze | Green-Lens
European Blue Tit Cyanistes caeruleus © Mathias Putze | Green-Lens
Great Tit Parus major, adult, male © Mathias Putze | Green-Lens