March 2010
End of March my companion Marcus and I made a trip to a famous spot for
amphibians, particularly for Moor Frogs Rana arvalis and European Common
Toads Bufo bufo.
I hoped to get a few recordings in a quiet surrounding – but my mission failed.
The destination is a nature reserve in the north of Leipzig called Papitzer Lachen
(Papitz`s Puddles).
There are a few puddles surrounded by meadows, small bushes and rows of
trees. To our surprise there were a lot of European Fire-bellied Toads Bombina
bombina in full advertising display. But there were a lot of people too!
Their dogs flushed birds and amphibians as well. In addition there was heavy
noise from the motorway two kilometers away.
PFFR04550, 100325, Common Toad Bufo bufo, pair, Papitzer Lachen, Germany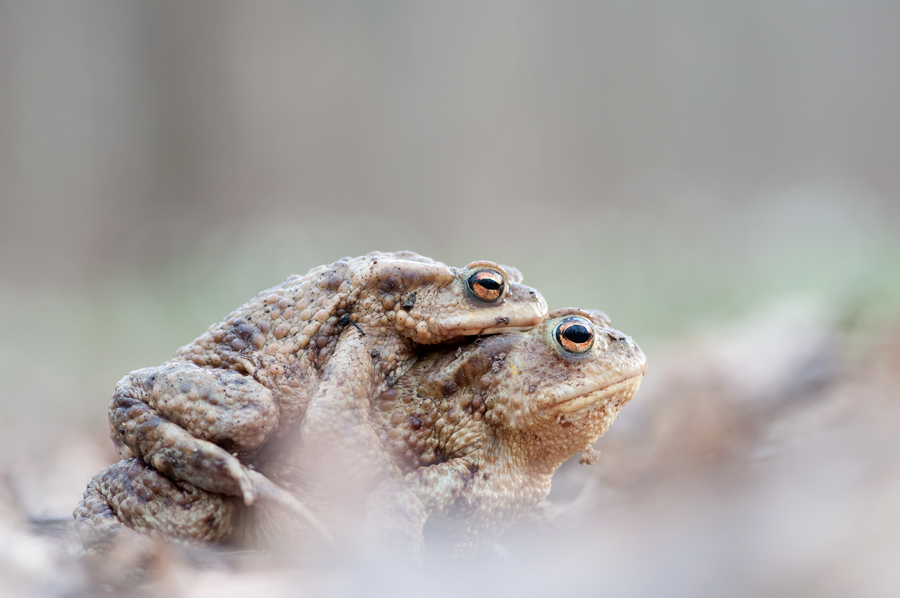 PFR04570, 100325, European Fire-bellied Toad Bombina bombina, Papitzer Lachen, Germany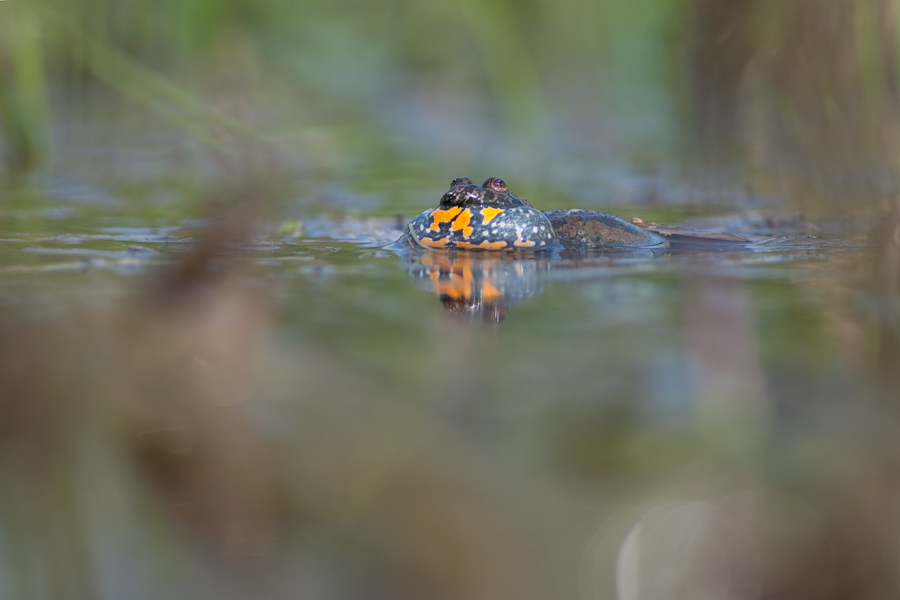 European Fire-bellied Toad Bombina bombina
photo credits:
Papitzer Lachen © Pics by Marcus Held | After Nature
Papitzer Lachen © Pics by Marcus Held | After Nature
Papitzer Lachen © Pics by Marcus Held | After Nature
Common Toad Bufo bufo © Pics by Marcus Held | After Nature
European Fire-bellied Toad Bombina bombina © Pics by Marcus Held | After Nature